Akademy-es 2012, makes everything worth it
Most of you know me because of all the work I do on KDE in form of code: Kamoso, BlueDevil, Solid... It is the stuff I put on my blog so if you know my involvement in KDE because of my blog it is normal.
Besides writing code, I'm starting to be involved in other areas all across our community, one of them is KDE-España.
KDE-España is the legal representation of KDE in Spain, you can consider it as a sister of KDE e.V but only for the local community. One of the activities we do is the Akademy-es, a gathering of users and developers that happens every year in a different city of the country, so far we have had: Barcelona, Saragossa, Coruña, Bilbao, Barcelona, Saragossa (again :p) and sure more to come.
You may think these events are less important than writing software and that I shouldn't waste my time there. I say you are wrong and that at least they are equally important.
As a personal note, for me it is becoming one of the events I wait the entire year to attend even if it is only to see the group of friends I only see in that conference.
So I'd like to encourage you to organize Akademy's or smaller events on whatever city/country you live in, building a strong local community is crucial for keeping this global ship alive.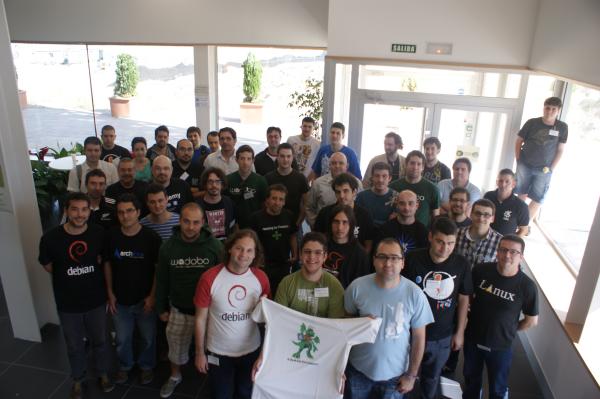 Can't wit for Akademy-es 2013 :)