Forge 2011, day 1 !
Finally the Solid sprint 2011 (kown as Forge) has started!
The day has been a little weird since sadly some metalworkers were not able to make it :/ but we had to start so, this being a "Ervin driven sprint" we started creating a kanban.
That took us a few hours, good thing is that now all we have in front of us is hacking, thats it!! 3 days of non-stop hacking :D
At dinner time our usability messiah arrived, showing us the light in how to do an "user centred development" model, I will blog about it if nobody else does :p
I'm arriving at the office so the rest of the blog entry will have to wait until later.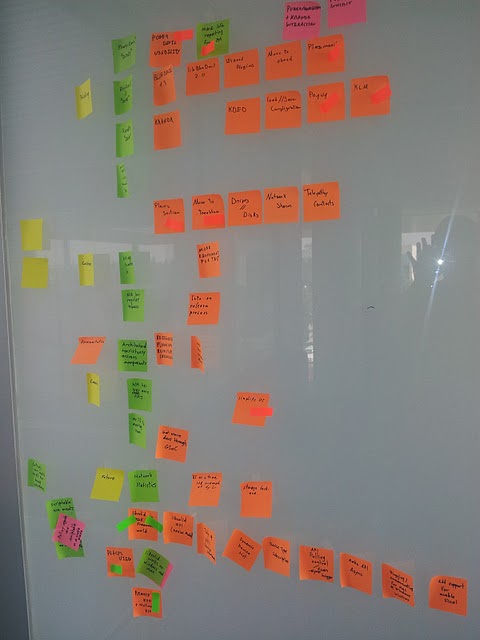 Happy Hacking !!
Ps: Donations of high quality Sticky notes are welcomed :p