We are open for business (a KDE Hub in Barcelona)
Since January 2013 the BlueSystems office in Barcelona has been open for anybody related to KDE to join us, a great example has been Albert Vaca who has been coming to the office to work on his GSoC, some other examples are the mini Framework sprints that have been held in the office.
Now, we are happy to announce that the Office is finally ready to hold sprints up to 30 people, and our intention is to hold as many sprints/KDE Events as possible!
The office is situated in Barcelona centre:
Connected to Europe via train, trip to Paris is around 6h.
Well connected to the world via El Prat airport.
Around 30min from the airport in Taxi, 45min in bus.
Situated between Plaça Espanya and Catalunya (two transport nexuses) [1], [2].
And it has all the commodities needed for a sprint:
Cheap accommodation near by the office.
100Mb FTTH connection.
Prepared to setup icecream
Coffee/Projector/Whiteboard
Comfortable chairs
Keys for the sprint organizers
So, if you are thinking on organizing a sprint know that our office is always available!
[caption id="attachment_792" align="aligncenter" width="600"]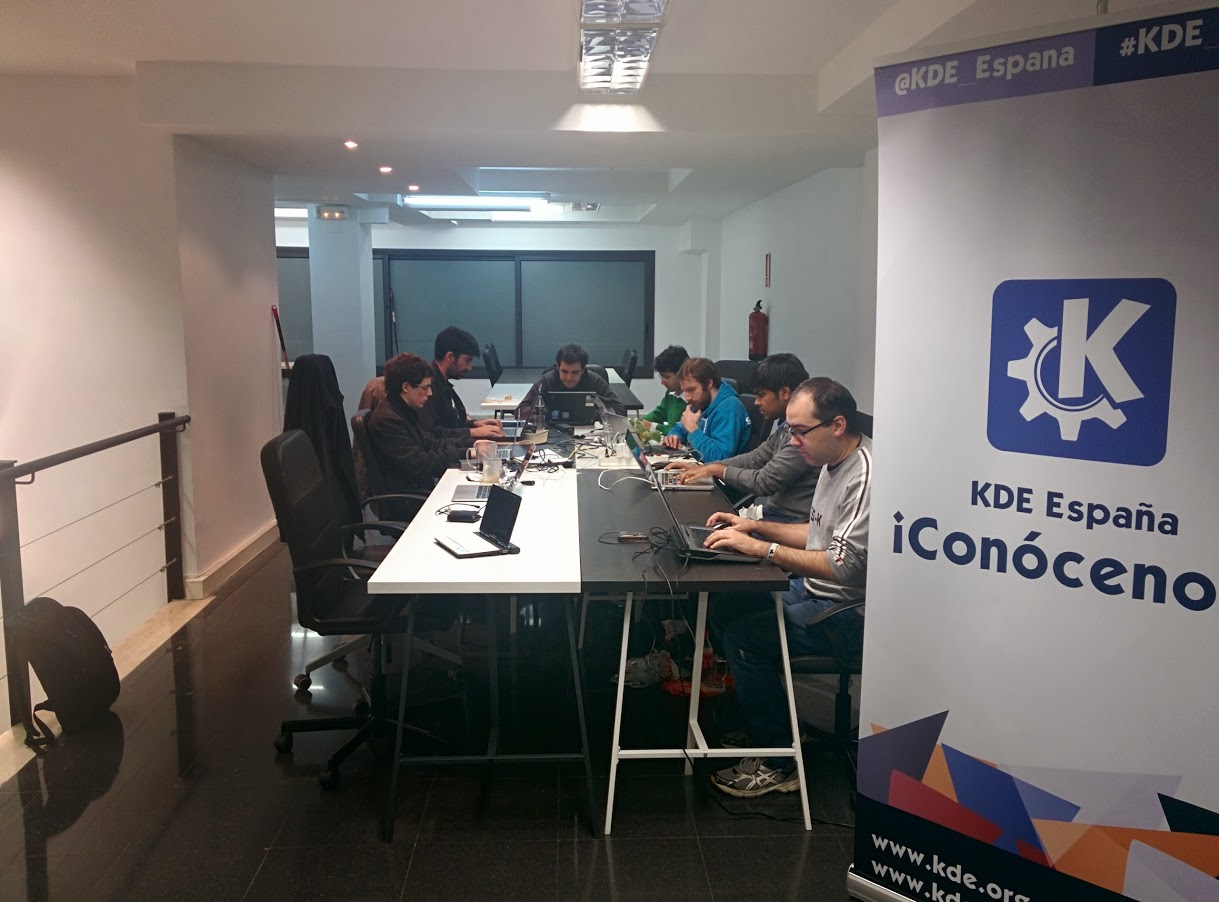 Lat KF5 mini sprint[/caption]
[caption id="attachment_793" align="aligncenter" width="600"]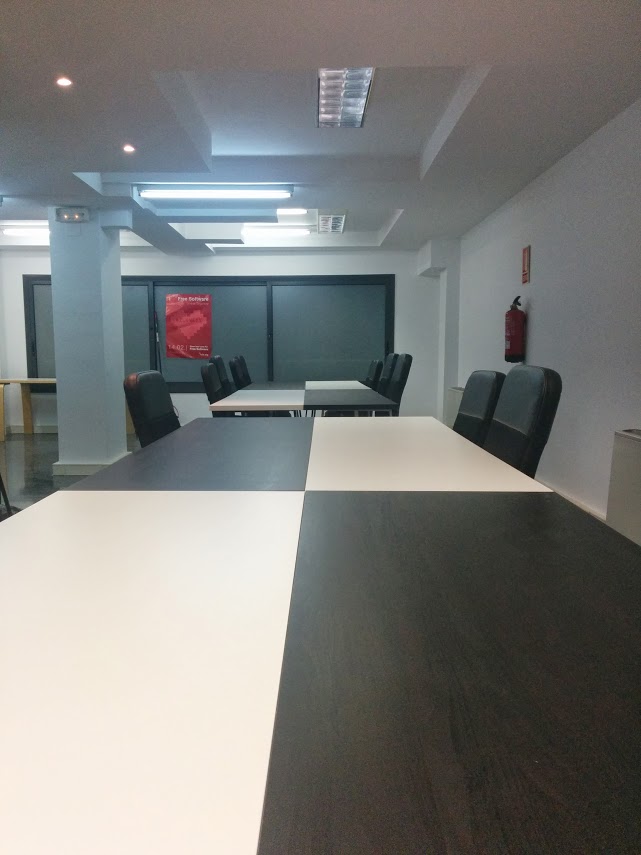 Seconds after we finished building all 8 tables and 16 chairs[/caption]
Hope to see you in Barcelona !